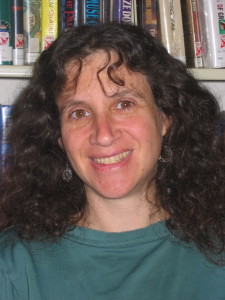 I grew up in New York City, a place I hold close to my heart and love to write about. When I was 23 we moved to western Massachusetts because it was "a compromise between Brooklyn and the Ozarks." (He was the one who wanted to live in the Ozarks!) We lived in Northampton, a small college town, for seventeen years, before moving eleven years ago to an old farmhouse in a rural neighboring town, next door to 350 cows. Here's a picture of the view outside my window, a far cry from the skyscrapers of New York.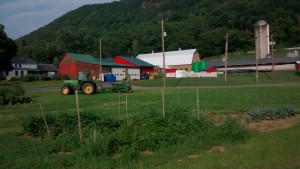 I've wanted to be a writer since I was eight, and before writing my novels, I wrote many poems and short stories. I began to publish in literary magazines back when I was in my early twenties, during the time I was living in Brooklyn and attending 3-5 poetry readings every week. I met my husband at one of those readings, in a fifth-floor walk-up in Greenwich Village. After we moved to Massachusetts, I began to get interested in longer fiction, and I wrote three yet-to-be published adult novels before writing Escaping Into the Night and Playing Dad's Song.
In my experience, the hardest thing about writing is to keep going and believe in yourself. In the many years that I've taught writing (either through creative writing workshops or formal college classes) I've tried to provide encouragement and empowerment, even when giving critical feedback. Two sets of people have been instrumental in my own ability to persevere. The first is my mentor, Pat Schneider, of Amherst Writers & Artists, whose optimism and gentle guidance in helping writers find their deepest and truest voice continues to have a profound effect on my writing process. The second is my writing group extraordinaire. Jeannine, Lisa, Bruce and I have met every few weeks for over 20 years, giving our honest appraisal of each other's work in progress and supporting each other in submissions, negotiating contracts, and marketing.
While writing is one of the central things in my life, equally important is working for a better world. Over the past twenty years, I have been involved in anti-poverty work, Middle East peace issues, anti-war campaigns, and land protection issues. The highlight of my organizing was working on "Save the Mountain," a local campaign that succeeded in protecting our unspoiled Mt. Holyoke range from a 40-home luxury development. I hiked on this range almost every day with my dog, Lefty, a husky-shepherd, and as I wrote Escaping into the Night, I was captivated by imagining how the woods could be home. While Lefty passed away in 2011, I continue to walk with my virtual dog every day.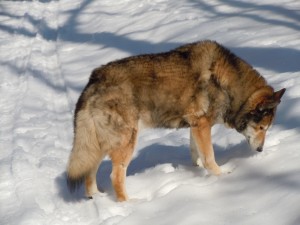 Like Gus and Liza's home life in Playing Dad's Song, my family life also revolves around music and food. My daughter, Alana, a classical pianist is also a personal chef specializing in gluten-free vegetarian cooking, with yummy recipes on her blog, http://thesmilingonion.com. My son, Rafael, no slouch in the kitchen, plays oboe and violin, and also sings. His current genres are indie folk with the band, Nosy Mangabe and world music, but over the years he's played just about everything: classical, jazz, rock, etc. I play piano and guitar and belong to a very part-time klezmer band called the Hot Kishkes, where I first learned "The Russian Waltz," mentioned in Escaping Into the Night. And as for food, our idea of a fabulous outing, whether we're home or traveling, is to go to food markets and buy all sorts of exotic ingredients to either consume on the spot or use to concoct a sumptuous international meal completed by a fancy (usually chocolate) dessert.
Here are some pictures of my family: Shel, Alana, Bobby (Alana's husband), Rafael, and our cat, his royal highness, Rufus.